About us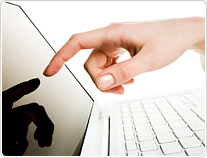 Founded by Mr. Atanu Sett of West Bengal, India in the year 1984 and has installation of lacs of machine in INDIA and neighbouring countries till date.
The material used for making these machines are MS , graded cast iron and dye cast iron only. There are no rubber parts in these machine which is usually used by many manufacturer. In big rice mills they use such heavy duty machine for the preparation of edible grains like rice, wheat, pulses etc. It also polishes the rice and whiten it. It normally consists of grain grinder, rubber disk, steel washer etc. The impurity generated by rubber and chemicals got mixed with edible grains which are harmful for human body and leads to fetal diseases. SETTCO uses the old technique in modern way of rice husking using only the metal parts, which in turn intact the protein and vitamin of RICE as the barn remains over the grain while on the other hand the grains from big rice mills have their barn removed for making edible oil and so the grains we got as whiten and polished from rice mills.
SETTCO machines are being used by farmers having small land and they prefer to have such food grains with barn to have vitamin and protein in their food.