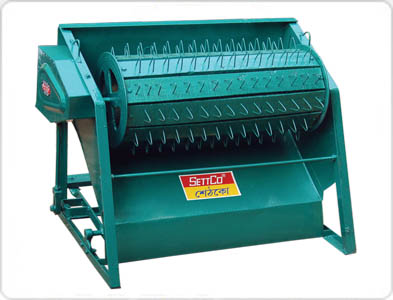 This machine is made from C.I.Cast Iron, M.S. Item & Wood. This machine fully without powered operated. This machine is thrashes the paddy from the paddy tree. All farmer is required this machine for Rice Husk.
This machine is made by Graded C .I Cast Iron. Tested Mild Steel Woods, Tempered wire, Cold Rolling Sheet, Bearing with ultra modern technique which is made with German hobbing machine for gear. Its moving very smoothly and soundlessly.
Its operated by only man power. No electric power operated by this machine.
This machine is fully exempted with Sales Tax Act 1954.This machine is fully granted with superior quality by Settco(Logo) Works man ship.
This is a dream machine for each and every farmer.